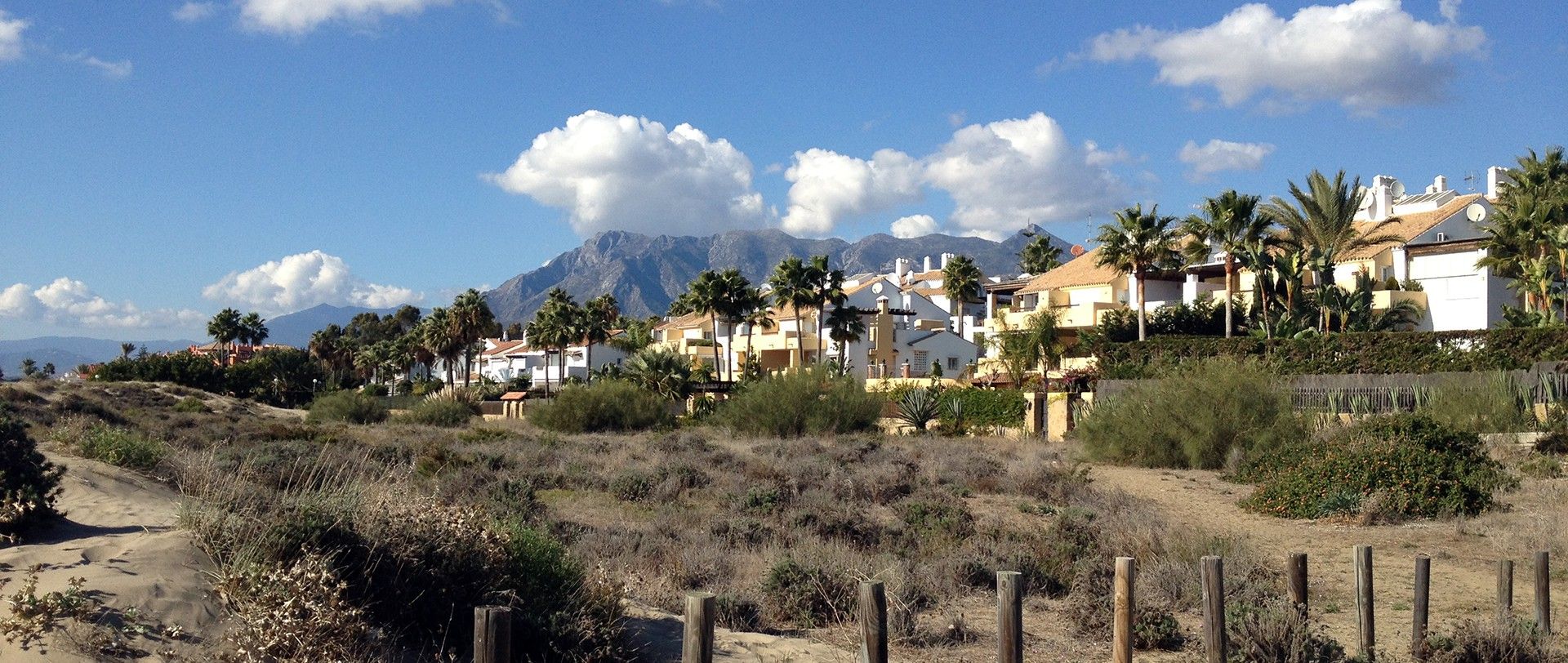 Los Monteros und Bahia de Marbella
One of the most sought after residential areas -"Los Monteros" - is situated directly on the beach about 4 km to the east of Marbella. 

Exclusive luxury villas and white sandy beaches with natural dunes provide that "good life" feeling surrounded by beautiful nature. 

"Los Monteros" - a famous five star luxury hotel - and the fashionable beach club "La Cabana" are providing entertainment and as well as the renowned golf courses of "Golf Rio Real" and "Santa Clara Golf". 

Due to the good infrastructure Malaga airport can be reached within 30 minutes and the Costa del Sol Hospital is only a short distance away. Well educated medical specialists provide the best health care for that all important peace of mind.
The neighbouring "Bahia de Marbella" residential area is providing the same level of security and quality of live. Well-kept villas and apartments with luxury penthouses are sitting next to the fine sandy beaches, lined with beach bars and restaurants.
The location on a slight slope allows stunning views of the Mediterranean Sea as well as the rocks of Gibraltar. On a cold winter's day the coast of Africa can appear in a breath-taking light.